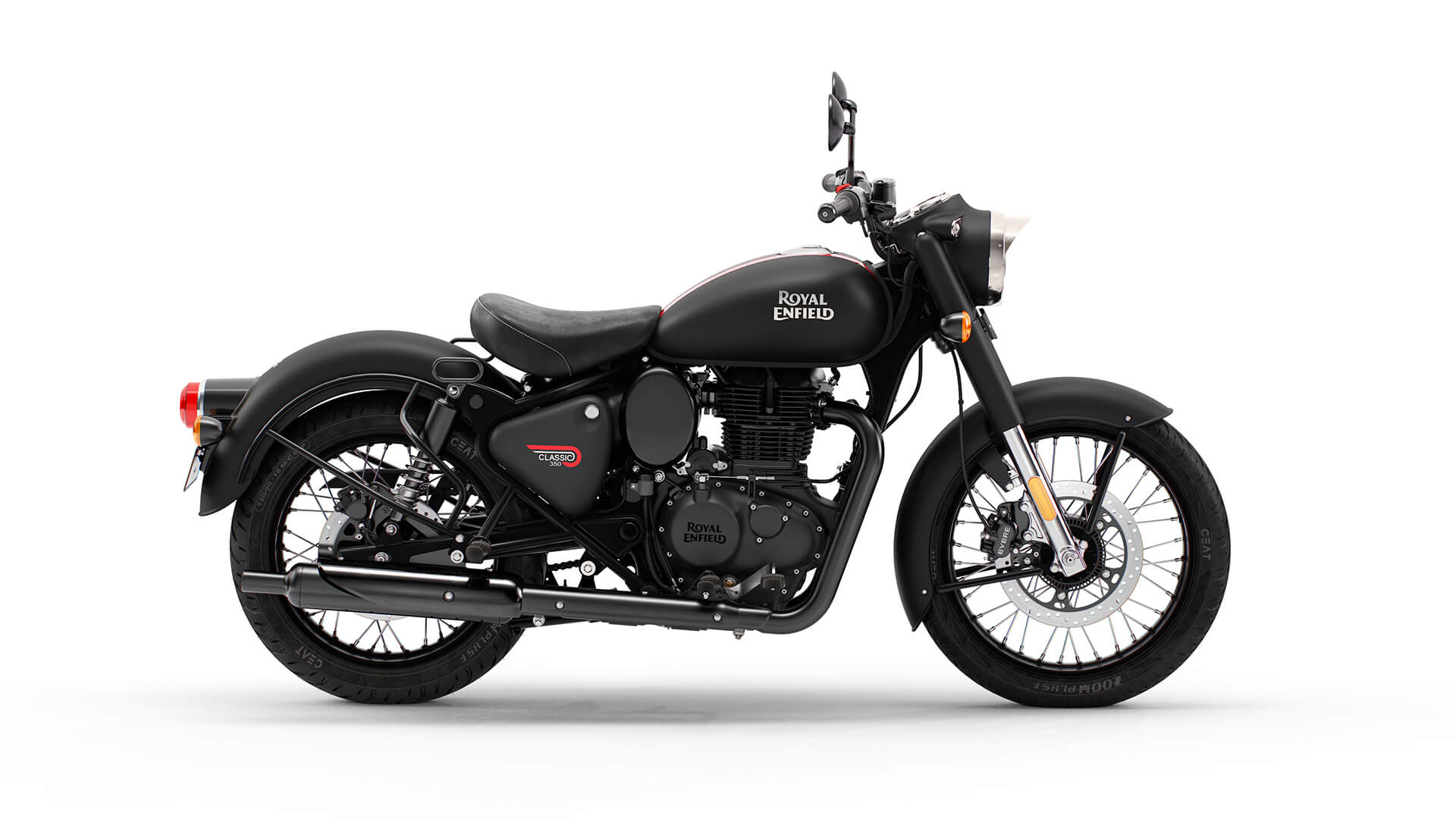 Introduction
The Royal Enfield Classic 350 is an iconic motorcycle that has captured the hearts of riders and enthusiasts worldwide. Renowned for its timeless design, robust build, and a soul-stirring thump, this classic cruiser stands as a symbol of style, heritage, and performance. In this article, we will explore every intricate detail of the Royal Enfield Classic 350, from its history and design to its specifications and features, as we embark on a journey to discover what makes this bike a legend on the road.
A Glimpse into Royal Enfield's Heritage
The Royal Enfield brand has a rich and storied history that dates back to 1901 when it was founded in Redditch, England. The company's early years saw it produce motorcycles for military use, and the Royal Enfield name became synonymous with rugged reliability and enduring performance. In 1955, Royal Enfield made its way to India and established its presence in the subcontinent. Over the decades, it became an integral part of India's motorcycling culture.
The Classic 350, a Modern Icon
The Royal Enfield Classic 350 pays homage to the brand's rich heritage while incorporating modern engineering and design elements. This blend of tradition and innovation has made it one of the most beloved motorcycles on the Indian and global roads.
Design and Aesthetics
At first glance, the Classic 350 exudes an unmistakable vintage charm. Its timeless design draws inspiration from the motorcycles of the past, featuring a rounded headlamp, teardrop fuel tank, and a single saddle seat. The bike's elegant lines and chrome accents accentuate its classic appeal.
The Classic 350 is available in a variety of captivating color options, each with its unique character. Whether you prefer the understated elegance of Gunmetal Grey or the bold charisma of Stealth Black, there's a Royal Enfield Classic 350 for every rider's taste.
Engine and Performance
Powering the Royal Enfield Classic 350 is a 346cc, air-cooled, single-cylinder engine. This engine is known for its simplicity, reliability, and a thumping exhaust note that has become synonymous with Royal Enfield motorcycles. Let's delve into the specifications:
Displacement: 346cc
Engine Type: Single-cylinder, 4-stroke, air-cooled
Bore x Stroke: 70 mm x 90 mm
Compression Ratio: 8.5:1
Maximum Power: 19.1 bhp @ 5,250 rpm
Maximum Torque: 28 Nm @ 4,000 rpm
Fuel System: Electronic Fuel Injection (EFI)
Transmission: 5-speed constant mesh
Ignition: Digital electronic ignition
This engine configuration provides the Royal Enfield Classic 350 with a healthy dose of torque at low and mid-range RPMs, making it well-suited for both city commuting and leisurely highway cruising. The 5-speed gearbox ensures smooth gear shifts, and the bike delivers a rewarding riding experience with its linear power delivery.
Chassis and Suspension
The Royal Enfield Classic 350 is built on a single downtube frame, which offers a perfect balance of strength and agility. The suspension setup consists of telescopic front forks and twin gas-charged shock absorbers at the rear, providing a comfortable and stable ride over varied terrains.
Braking and Safety
Ensuring rider safety is a top priority for Royal Enfield. The Royal Enfield Classic 350 features a robust braking system with a 280mm disc brake up front and a 240mm disc brake at the rear. These brakes provide confident stopping power, enhancing the overall riding experience. In terms of safety, Royal Enfield offers ABS (Anti-lock Braking System) as a standard feature on the Royal Enfield Classic 350, further enhancing control and stability during emergency braking.
Wheels and Tires
The Royal Enfield Classic 350 comes fitted with traditional spoked wheels, adding to its vintage appeal. The front wheel is shod with a 90/90-19 tire, while the rear sports a wider 110/90-18 tire, providing a good balance between stability and maneuverability.
Riding Experience
Riding the Royal Enfield Classic 350 is an experience like no other. The thumping exhaust note, reminiscent of the brand's heritage, evokes a sense of nostalgia. The comfortable single saddle seat allows for extended hours of riding without discomfort, and the bike's upright seating position offers excellent visibility on the road.
Features and Technology
While the Classic 350 embraces its classic design roots, it also incorporates modern technology to enhance the rider's experience. Some notable features include:
Digital Analog Instrument Cluster: The Classic 350 features a combination of analog dials and a digital display that provides essential information such as speed, fuel level, and trip data.
LED Lighting: To meet modern lighting standards, the Classic 350 comes equipped with LED headlamps, tail lamps, and turn indicators, ensuring better visibility and energy efficiency.
Dual-channel ABS: The bike is equipped with dual-channel ABS for added safety, preventing wheel lock during hard braking.
Electric Start: The Classic 350 features an electric start along with a kick-start option, ensuring hassle-free ignition in all conditions.
Tubeless Tires: The inclusion of tubeless tires reduces the risk of sudden flats and makes tire maintenance more convenient.
Customization Options
One of the standout features of the Royal Enfield Classic 350 is its versatility when it comes to customization. Royal Enfield offers a wide range of accessories and kits to allow riders to personalize their bikes according to their preferences. Whether it's changing the seat, handlebars, or adding panniers for touring, the Classic 350 can be tailored to suit individual tastes and needs.
Conclusion for Royal Enfield Classic 350
The Royal Enfield Classic 350 is not just a motorcycle; it's a timeless legend that continues to capture the hearts of riders worldwide. With its classic design, iconic thump, and a perfect blend of heritage and modern technology, the Classic 350 offers a riding experience like no other. Whether you're cruising through the city streets or embarking on a long-distance journey, this legendary bike promises a journey filled with memories and adventure.
In a world where motorcycle trends come and go, the Classic 350 stands as a testament to the enduring appeal of timeless design and uncompromising performance. As riders, enthusiasts, and collectors celebrate the legacy of Royal Enfield, the Classic 350 continues to reign supreme as an icon of the road, reminding us that some classics never go out of style.