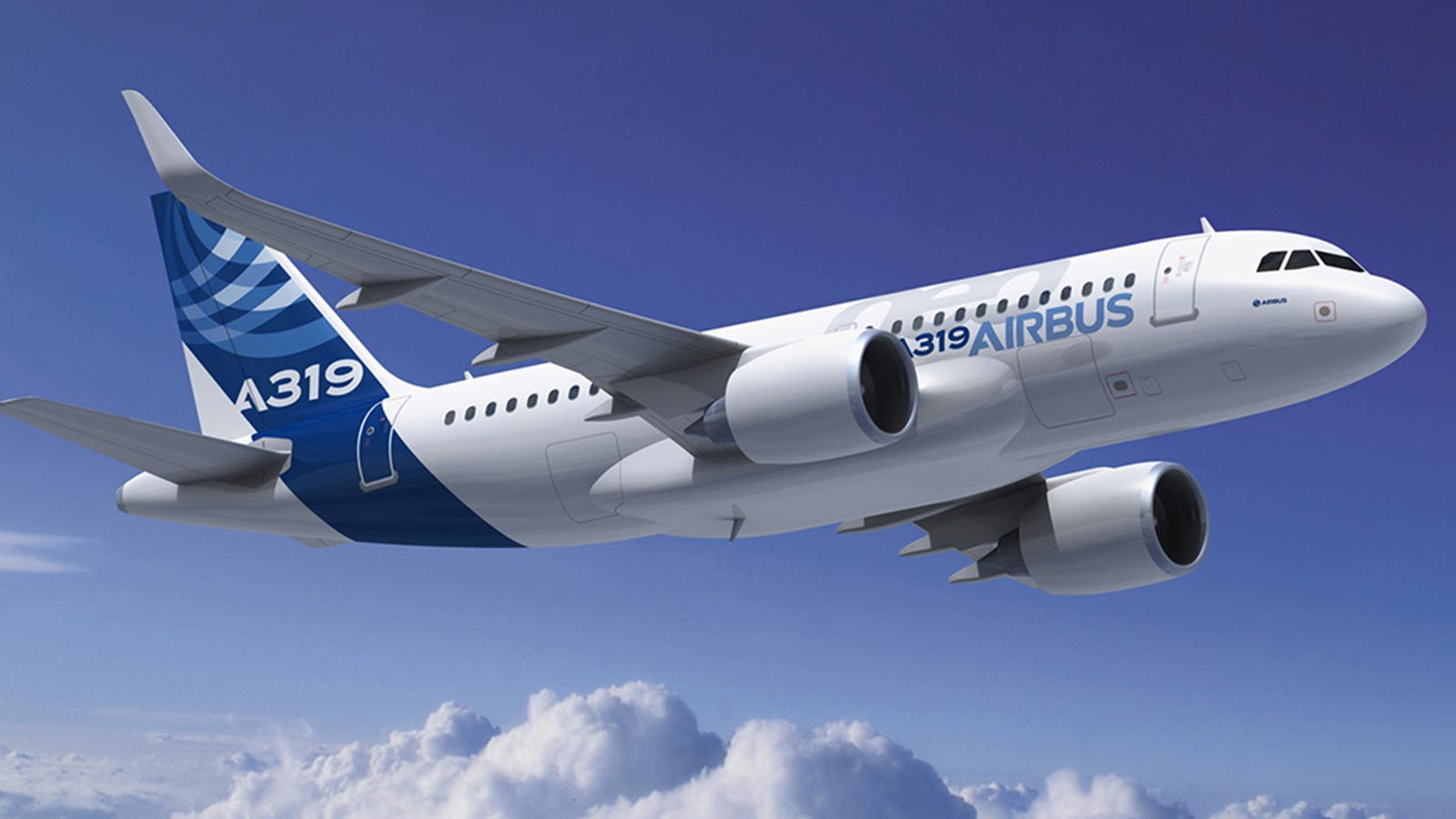 The Airbus A319 is a popular member of the Airbus A320 family, known for its versatility, efficiency, and reliability. In this article, we will explore the A319's specifications and minute details, highlighting its design, performance, and technological features that have made it a cornerstone in the aviation industry.
Airbus A319 Overview
The Airbus A319 is a narrow-body, twin-engine, short- to medium-haul commercial aircraft designed and manufactured by Airbus. It is part of the Airbus A320 family, which includes various models ranging from the smaller A318 to the larger A321. The A319 was introduced in the late 1990s and quickly gained popularity among airlines worldwide.
Specifications
Dimensions
Length: 33.84 meters (111 feet 3 inches)
Wingspan: 34.10 meters (111 feet 10 inches)
Height: 11.76 meters (38 feet 7 inches)
Capacity
Typical seating capacity: 124 to 156 passengers (two-class configuration)
Maximum seating capacity: Up to 160 passengers
Cargo capacity: 21.21 cubic meters (749 cubic feet)
Range
Maximum range: Approximately 3,700 nautical miles (6,850 kilometers)
Performance
Maximum cruising speed: Mach 0.82 (555 mph or 895 km/h)
Takeoff distance: 1,950 meters (6,400 feet)
Landing distance: 1,380 meters (4,530 feet)
Design
The Airbus A319's design embodies Airbus's commitment to innovation, efficiency, and passenger comfort. Its aerodynamic features include winglets that reduce drag and enhance fuel efficiency. The aircraft's cabin is designed to maximize passenger comfort, with wider seats, larger windows, and reduced noise levels.
Engines
The Airbus A319 is typically powered by two engines, with a choice of engines from various manufacturers, including CFM International and International Aero Engines. These engines provide the necessary thrust for takeoff, cruising, and landing while ensuring fuel efficiency and environmental performance.
Cockpit and Avionics
The Airbus A319 features an advanced cockpit equipped with the latest avionics technology, including the Airbus A320 Family's signature "glass cockpit." This includes digital fly-by-wire controls, advanced navigation systems, and automation features that enhance safety and ease of operation for the flight crew.
Fuel Efficiency
One of the Airbus A319's standout features is its exceptional fuel efficiency. The aircraft incorporates lightweight materials, advanced aerodynamics, and efficient engines to minimize fuel consumption. This not only reduces operating costs for airlines but also contributes to lower carbon emissions, aligning with the industry's growing emphasis on sustainability.
Innovative Technology
The A319 incorporates cutting-edge technology to enhance safety and efficiency. Key innovations include:
Fly-by-Wire System: The A319 employs a fly-by-wire control system, which replaces traditional mechanical controls with electronic signals. This system enhances control precision, reduces pilot workload, and improves safety.
Sharklets: Many A319s are equipped with sharklet wingtip devices, which further improve aerodynamic efficiency, reduce fuel consumption, and lower carbon emissions.
Advanced Materials: Airbus utilizes composite materials in the aircraft's construction to reduce weight and increase durability.
Noise Reduction: The A319 features noise-reduction measures, including quieter engines and improved sound insulation in the cabin, providing passengers with a more comfortable and quieter flight experience.
Market Success
The Airbus A319 has been a commercial success since its introduction. Airlines around the world have embraced the aircraft for its flexibility in serving both short-haul and longer-range routes. Its ability to access airports with shorter runways and its outstanding performance make it a valuable asset for carriers of all sizes.
The Airbus A319 is a remarkable aircraft that embodies the best of modern aviation technology. Its specifications, including dimensions, capacity, range, and performance, showcase its versatility and efficiency. With a focus on passenger comfort, fuel efficiency, and advanced technology, the Airbus A319 has become a staple in the commercial aviation industry. Its enduring success is a testament to Airbus's commitment to innovation and sustainability, making it a vital workhorse of the skies for years to come.