Different types of Propulsion Systems
Propulsion is the driving force that pushes vehicles forward. Imagine a push on a swing that makes it move. Just like that, vehicles need a push too, but instead of your hands, they use engines! Engines are like the super-strong hands of vehicles, helping them zoom down the road.
There are many ways engines can get their power to push vehicles, and that depends on the fuel they use. Fuel is like food for engines. Different types of fuel make engines work in different ways. Let's explore five fascinating fuel propulsion systems that help us travel around!
Gasoline Power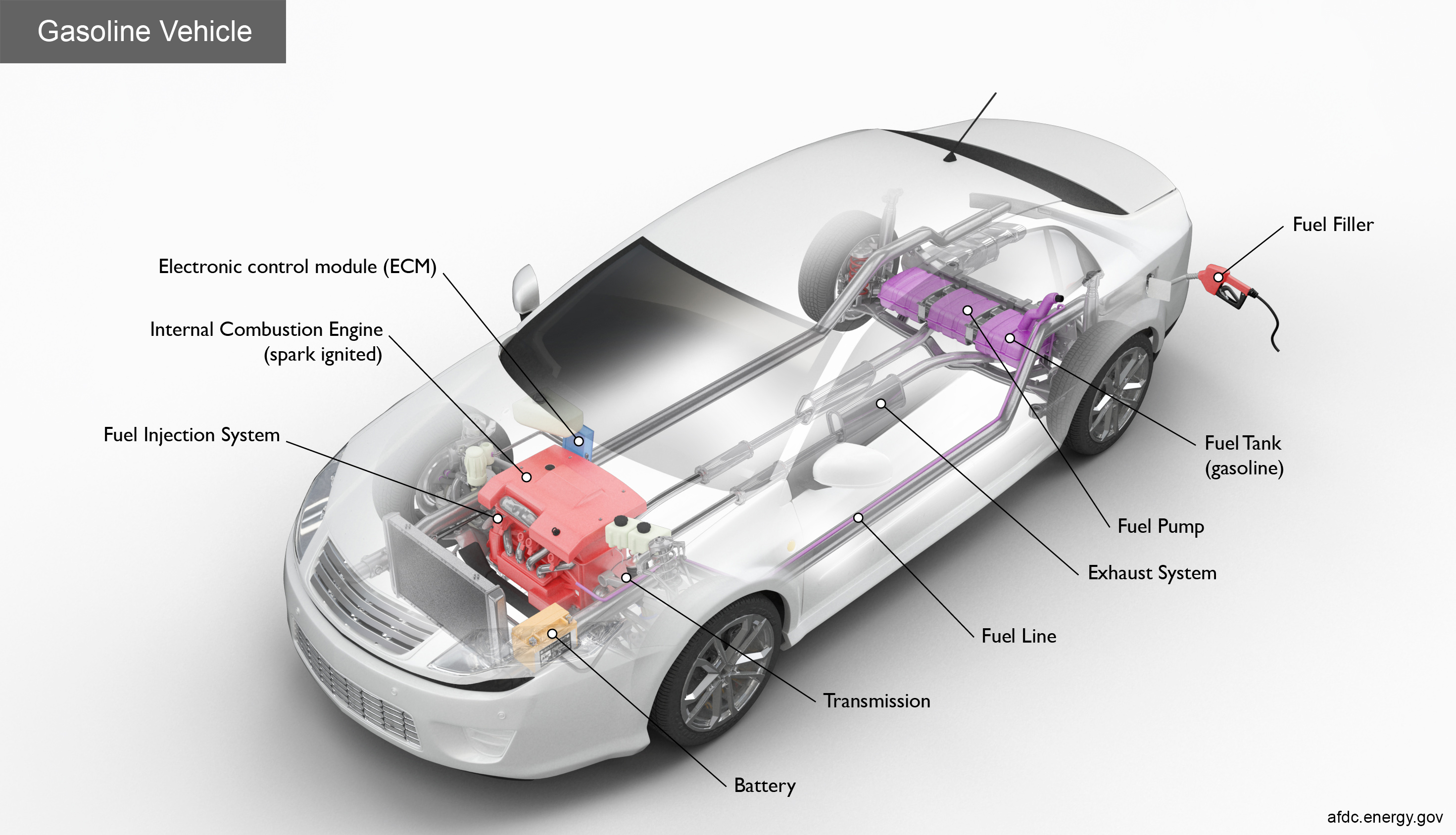 Have you seen cars speeding down the road? Most of them use gasoline to move. It's like their favorite snack. Gasoline engines mix gasoline with air, making a tiny explosion inside. This explosion creates power, just like a balloon popping and pushing the air out. This power moves the car forward!
Diesel Engines
Diesel engines are like the big, strong giants of the vehicle world. They use diesel fuel, which is like their energy drink. Instead of a spark, diesel engines use pressure to make the fuel explode. This explosion works even harder, making these engines perfect for big trucks that carry heavy things.
Electrifying Electric Motors
Electric cars are like silent ninjas on the road. They use electricity stored in big batteries to power electric motors. Imagine an electric fan – when you switch it on, the blades spin. That's how electric cars move, using the power of magnets. They are super quiet and don't produce any exhaust like other engines do.
Jet Engines
Ever watched a plane take off? Jet engines make that happen. These engines are like powerful breathers. They suck in air at the front and push it out really fast at the back. This fast air movement creates a strong force that propels the plane forward. Jet engines work great in the sky!
Rocket Engines
Rocket engines are like the superheroes of propulsion. They work in space where there's no air. Rockets carry their own oxygen, so they don't need air from outside. They mix fuel and oxygen, creating a super hot explosion. This explosion pushes the rocket forward. That's how rockets reach space!
Each of these propulsion systems has its own special way of using fuel to make vehicles move. Just like you might choose different shoes for different activities, vehicles use different propulsion systems depending on what they're meant to do. So next time you see a car speed by or a plane take off, you'll know that it's all thanks to the amazing power of propulsion and different types of fuel!